Award-Winning
IoT Technology for Wireless Asset Protection
Rivercity Innovations' theft prevention solutions give you peace of mind with real-time data and SMS text/Email alerts to protect your personal and business assets. Explore our BeeSecure branded cellular and LoRa GPS Trackers for trailers, company vehicles, ag equipment, and more. Track the location, speed, and direction of valuable assets directly from the BeeSecure App with automatic geofencing and breadcrumb mapping. Manage the safety and location of your assets effortlessly with auto-refreshing maps, an intuitive dashboard, and scheduled notifications!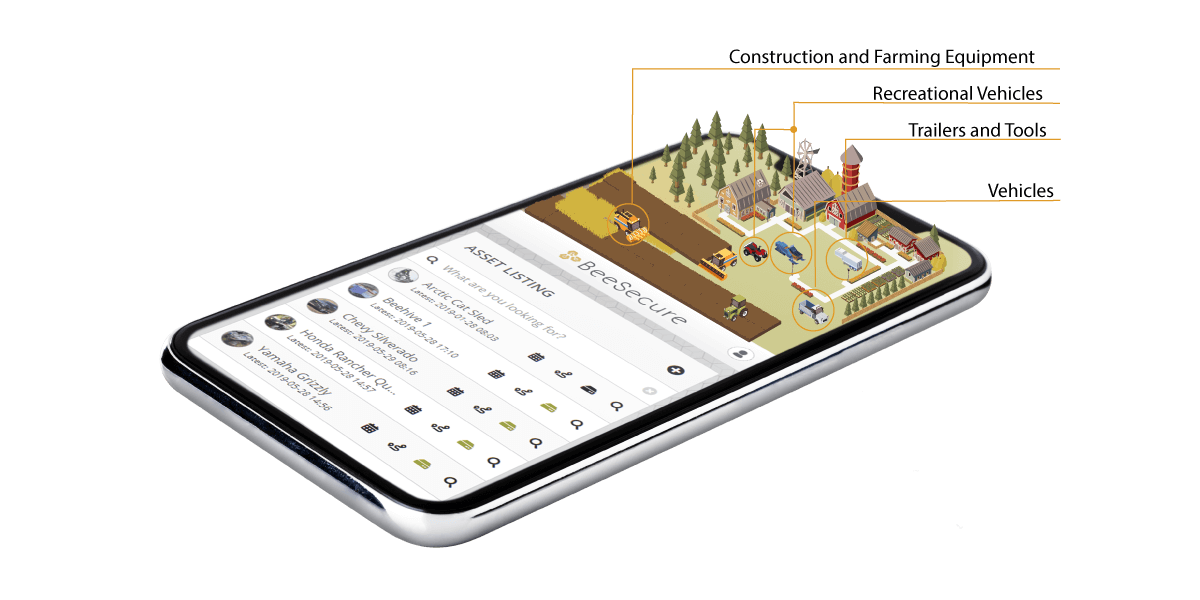 Features
World-class IoT Technology Durable, compact, and secure GPS Sensors for reliable data tracking and customized solutions.

24/7 Alerts
Receive alerts via email or SMS text for multiple contacts.
Long Battery Life
Up to a 3-year battery life. Rechargeable batteries for select devices.
Easy Install
Discrete size, wireless, and lightweight devices. Mount with zip ties or screw flanges for easy placement and quick installation.
Weather Resistant
Operates in -40°C to +60°C temperatures for outdoor use.
Want to know more?
Visit our BeeSecure brand for product details.