Our award winning BeeSecure branded GPS Tracking solutions are designed for everything from recreational vehicles through equipment rental fleets.  We have the right GPS Tracker for you, some include temperature and other data.  Whether you choose the Oyster, our popular battery powered cellular tracker, or the Jag – our newest LoRa model and the world's smallest LoRa GPS tracker designed for bikes and pets, you will find peace of mind knowing your valued pets and assets are safe. Activate the trackers with the BeeSecure app to obtain powerful features like motion and temperature alerts, geofencing, multiuser sharing and notifications, ability to notify law enforcement of stolen assets, breadcrumb trail map, all asset map, auto-refreshing fleet map view for office dashboards, scheduled notifications, and much more!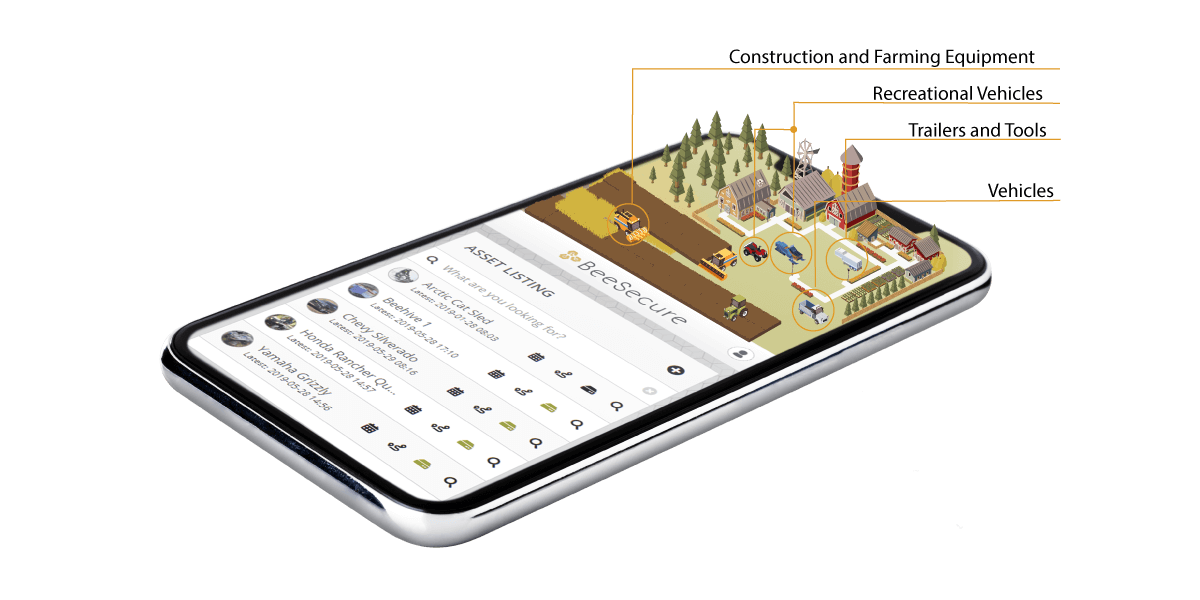 24/7 Alert
Receive alerts via email or SMS for multiple contacts. Data included with app.
Long Battery Life
Long battery life up to 3 years, select models have rechargeable option
Easy Install
Small device, no wires, mount with zip ties or screw flanges, and quick placement for easy install
Variable working temperature
Rugged Canadian weather tested, -40C to +60C temperature.
Find your GPS tracker today with BeeSecure.