Rivercity Innovations is Ready!
Countdown to Groceryshop 2022:
From September 19th to 22nd, Rivercity Innovations will attend the largest grocery event of the year! We will be showcasing the latest technology for grocers. You won't want to miss us!
In-store Temperature Monitoring
Product loss due to power outages or missed temperature readings could cost your business thousands of dollars. Avoid food waste and stay protected with our 24/7 temperature monitoring solution. 
Last Mile Temperature Monitoring
Take control of your organization's last-mile operations and start building direct relationships with your customers. Our GPS tracking and on-the-go temperature monitoring solutions offer the ability for you to keep this service in-house.
Check less, Do MORE!
Explore ways RCI can help improve food safety and labour efficiency for your business.
An Automated Approach to Temperature Monitoring
Many grocery stores manually monitor their cooler and freezer temperatures by pen & paper or temperature gun. Temperatures are often recorded incorrectly or missed altogether. Without the accuracy of automated sensors, stores suffer significant food safety risks and lack insights during a cooler failure.
24/7 Monitoring
Monitor your cold chain 24/7 and receive alerts whenever temperatures exceed safety thresholds
Automatic Readings
Receive temperature and humidity data in real time to enhance your business's operating efficiencies
Paperless Reports
Make data analysis work for you with compliance reports at the touch of a button
Improving Visibility During The Last Mile
The popularity of grocery delivery services emphasizes the need for food safety accountability right to the consumers' front door. Temperature control is essential to maintaining food safety and slowing the growth of bacteria. Food delivery services are exposed to significant food safety risks without a proper temperature monitoring system. Our system provides GPS tracking and temperature monitoring of your products with urban and rural solutions!
Track the progress, location and external variables of your deliveries in real-time

Build trust between you and your customers

Make real-time adjustments during deliveries to avoid unnecessary spoilage and expense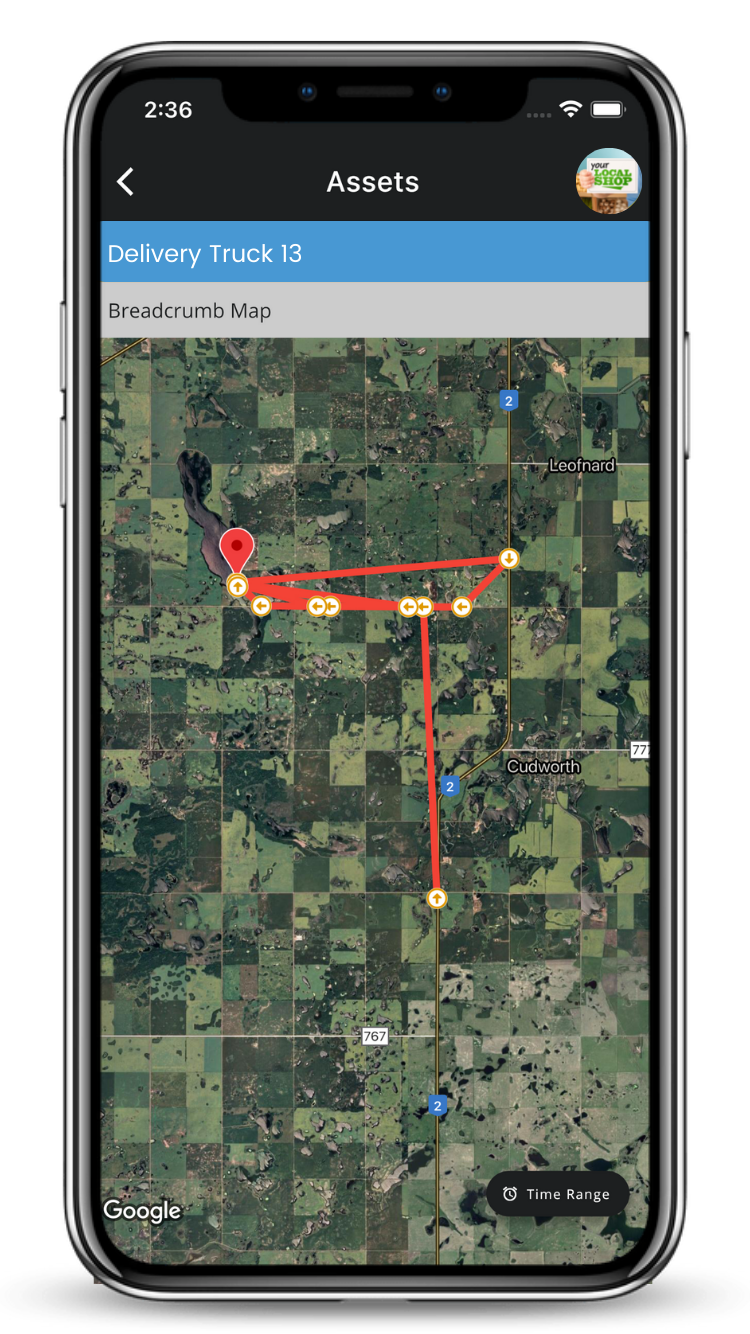 Save on Food Waste
Stop losing money and inventory when your coolers fail, or doors are left ajar.  Receive alerts whenever temperatures exceed safety thresholds.
Optimize Labour Time & Cost
Eliminate manual monitoring and give time back to your employees. Reallocate time and effort to boost productivity and enhance customer service.
Improve Safety Compliance
Stay informed outside regular hours of operation with 24/7 temperature monitoring to protect your customers and reputation. 
Detect Cooler Failure Early
Our system predicts and prevents cooler failures so you can avoid uninsured product losses and equipment cooler down-times.  
In March 2021, a Canadian grocery store experienced a massive compressor failure, threatening the quality of two large coolers worth of meat and dairy. When a compressor malfunctions, temperatures quickly rise above food-safe requirements, causing contents to become unsafe and unsellable. The store prevented significant product loss from both coolers thanks to RCI's Cold Chain Temperature Monitoring Solution. Leading up to the compressor failure, our system deployed Early Catastrophic Failure Detection (ECFD). This feature detects early signs of the freezer and cooler compressor issues behind the scenes with automated proprietary software. The system notified the Canadian grocery store of the case before the compressor ultimately failed, allowing them to schedule repairs and relocate the food before it reached an unsafe temperature.